Extended Vehicle Protection Plan Basics
Everything you need to know about extended auto warranties.
An extended vehicle protection plan picks up where the factory warranty ends. Extended plans offer the same factory-like coverage for unexpected car repair. What does this mean? It means you have peace of mind.
Factory Warranty

Every new vehicle comes with a factory warranty or guarantee. In the event of an unexpected breakdown, the cost of repairs are covered by the car manufacturer. However, this coverage does not last forever.
The standard factory warranty is 3 years or 36,000 miles, whichever comes first. Each car brand and model may differ in their factory warranty. For instance, luxury models may have a longer coverage term. Also, some car makers might offer an extended powertrain warranty.
If you have an unexpected breakdown during the warranty period, the manufacturer pays for the repairs and any parts replacement.
Extended Auto Warranty

What happens if you have a breakdown and the factory warranty is expired? You end up having to pay the full cost of repairs. Even if the breakdown was not your fault or didn't occur in an accident, you still have to pay the bill.
Everything changes when you have an extended auto warranty. It's as if the factory warranty never expired. This extended coverage (formally called an Extended Vehicle Protection Plan) pays for the cost of your repairs, just like the factory warranty (a minor deductible may apply).
Extended vehicle protection plans can be paid for with a yearly charge, or you can choose a monthly payment option. No matter what method you select, you know your auto repairs will be covered as if the car was still under factory guarantee.
Smart Drivers Get Extended Coverage
The intelligent auto owner knows the value of extended vehicle protection. They see the costs of parts and labor going up. Or they may have been stuck with a huge repair bill in the past. One of the best ways to protect your vehicle investment is with extended auto warranty coverage.
Are Parts And Labor Included?
It's wise to know about what your warranty covers. The best plans pay for all the cost of repairs, parts and labor included. This means when your car breaks down, you pay nothing to the repair shop. Instead, your vehicle protection kick in and takes care of the repair bill 100% minus any deductible. With many plans, you can even have a rental car provided to you while the repairs are being completed.
Exclusionary Extended Warranty
Of all the plans available, this ranks as one of the best extended vehicle protection plans ever. Many refer to exclusionary coverage as "bumper-to-bumper" since it covers nearly every part of your car. What do these plans cover? Check out the list:
Engine
Transmission and transfer case
Differential assembly
Drive axle
Seals & gaskets
Power steering
Computer and electronics
Air conditioner
Brakes and suspension
Fuel delivery system
Cooling system
Easy Claim Handling
In the event of a breakdown, extended auto warranty protection works like a charm. First, if you need roadside assistance, help is sent right away. Next, you take your vehicle to any authorized repair shop. This means you get to choose a qualified mechanic you trust.
Once the mechanical problem has been identified, the protection plan administrator deals directly with the repair shop to process payment. No hassles or price haggling for you, just good service. Some extended warranty plans may require a deductible.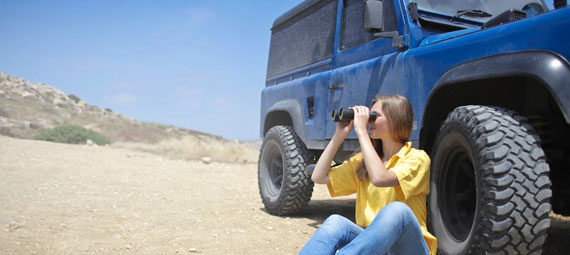 Wear and Tear Coverage
Every automobile experiences wear and tear. Tires wear out and wiper blades need to be replaced. Most extended warranties do not cover or replace parts due to wear and tear. Factory warranties do not cover this kind of damage either. There are some extended warranties that may cover wear and tear for an extra fee.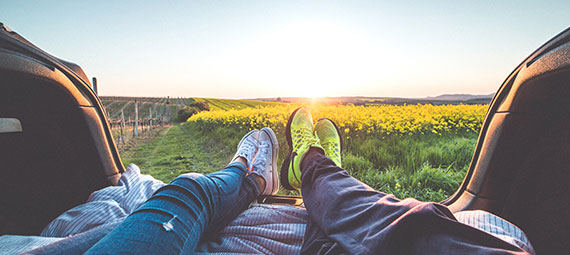 Live on Your Terms. Stay on the Road.
Extended auto warranties are one of the most effective ways to cover your car repair costs. Sooner or later, every vehicle has a breakdown. If you don't have extended coverage, you could be stuck with a large repair bill. Extended vehicle protection plans allow you to get the repairs completed on your terms.