Best Used Car Warranty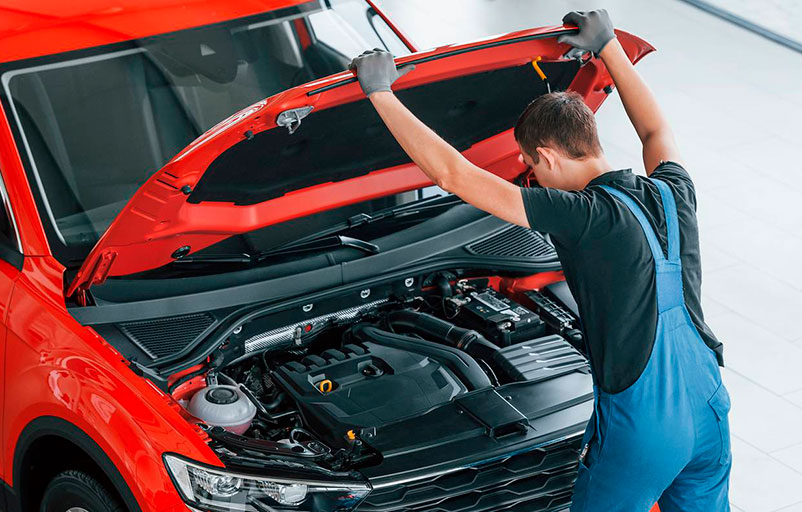 Simply getting an extended warranty isn't enough. You want the best used car warranty, so you'll have the ultimate protection on the road. With the best warranty, you know that you can get the repairs you need at any time, taking the stress off your shoulders. There's just one problem. You aren't sure how to choose the best one.
That might sound like a problem, but it's easy to find the best warranty. Get the details, so you can purchase the best protection plan today.
Find out how much the top extended warranty for cars costs with a free quote today!
Best Used Car Warranty to Buy — Consider Your Needs
The best used car warranty companies offer various plans to meet your specific needs. These plans are available for both low- and high-mileage used vehicles.
Plan choice is critical when searching for the best warranty coverage. The best plan for Driver A might not be the best plan for Driver B. By offering an assortment of plans, extended warranty experts can easily pair the right plan with the right driver.
If you have a low-mileage used vehicle and the manufacturer's warranty has just expired, you probably want that same type of coverage. That means you should consider a used car bumper-to-bumper warranty.
Make sure the warranty also covers the:
With so many things that can go wrong with your vehicle, bumper-to-bumper coverage will allow you to:
Get the repairs you need without paying out of your own pocket.
Keep your vehicle in excellent running order.
Maintain the value of your vehicle.
However, if you have a vehicle that has over 100,000 miles, you are mainly concerned with the:
Transmission
Engine
Alternator
Air Conditioner
Starter
You can get a specific plan to cover all the necessary items or go with a basic powertrain warranty if you want to save money.
With so many choices, it's best to speak to a customer service agent. An agent will go over the extended vehicle protection plans and help you pick the right one.
Do you want the best deal on an extended warranty? Get your free quote today.
Added Benefits Take Plans to the Next Level
If you're looking for the best used car warranty to buy, consider extras that you can't get with all warranties. For instance, you'll benefit from a plan that offers 24-hour roadside assistance. When you have such a plan, you won't have to worry if you break down on the road. You can contact roadside assistance for help, anytime day or night. Then, the company will tow your vehicle for you.
When you have this feature, you can:
Travel anywhere without fear.
Save money on towing costs.
When you pick a plan with roadside assistance, you can also add fuel delivery and lockout help. These are both popular options for people who want the best warranty coverage. You never know when an emergency might occur, so this coverage is important.
You should also consider a plan with rental car reimbursement. You still have places to go when your vehicle is being repaired. Getting your rental car reimbursed is a nice perk that makes some plans stand out.
These are just some of the added benefits you can get. With customized plans, it's easy to get exactly what you want.
Select a Plan that Lets You Choose the Mechanic
There's a myth that if you choose one of the extended warranties for cars, you have to go to the company's mechanic of choice. That can cause some serious problems.
If you go to a company's mechanic, who does the mechanic work for? He or she might cut corners to save the warranty company money. That could include:
Failing to diagnosis serious problems.
Using cheap parts.
The best warranty plans let you choose the mechanic and repair facility. As long as the mechanic is ASE-certified, you can get your vehicle repaired there.
When you choose a car warranty extension that lets you pick the mechanic and repair facility, you can:
Get repairs from someone you trust.
Feel confident when you get back on the road.
If you go this route, you won't have to worry about the mechanic cutting corners. He or she doesn't work for the warranty company. Your mechanic works for you and will provide the best repairs possible.
Choose Warranty Coverage with the Best Value
You also need to consider the value when choosing a service contract. The best protection plans offer unparalleled value.
You can spend $100 or less a month and get all of the repairs covered.
This includes repairs to the:
Transmission
Engine
AC
Electrical System
Suspension
Water Pump
Considering that many vehicles require several thousands of dollars in repairs a year, these plans offer an amazing value.
The Top Plans Cover All Makes and Models
The top plans cover all makes and models. That includes vehicles that have low reliability scores, such as the:
2007 Chevrolet Colorado
2008 Dodge Avenger
2007 Dodge Caravan
2008 GMC Canyon
2014 Jeep Patriot
2007 Chevrolet Trailblazer
2008 Saturn VUE Hybrid
2015 Jeep Compass
You can even get an extended warranty for a luxury vehicle. The top companies offer an assortment of luxury vehicle options, including Mercedes Benz extended warranty plans.
Also, you can get a plan, even if your vehicle has lots of miles on it. Don't be afraid if you have 100,000 or 200,000 miles on your car, truck, van, or SUV. There's an extended warranty plan for you.
The Best Plans Offer Easy Payment Options for the Plan and Repairs
You don't want your service contract to cause a headache. You want something that makes everything as easy as possible. That includes:
Paying for the plan.
Getting repairs.
The best used car warranty companies make it easy right from the beginning by offering payment options. While you can pay upfront if you want, you can also make monthly payments. You can pay for 18 months or 24 months when you get a plan from one of the top car warranty companies.
As long as you make the payments, your extended warranty will be active. Also, your payments should end well before the service agreement is up. It won't take long for you to pay it off and be free and clear of the obligation. Then, you can just use the service contract without spending any more money.
The best car warranty companies also make it easy regarding paying for repairs. Some companies make you pay and then they reimburse you, while others make you contact the warranty company and handle the paperwork.
Both of those create significant headaches.
The best companies handle it for you. You just need to take your service agreement to the mechanic. Then, your mechanic will contact the company to arrange the payment. It's that easy when you choose a top company.
Do you want hassle-free repairs? Get a quote for a service agreement today.
The Top Plans Offer Deductible Options
The best companies want everyone to be able to afford plans. To accomplish this, these companies offer deductible options that range from $0 to $100.
You don't have to choose a plan with a deductible if you don't want to do so. However, if you do want a plan with a deductible, you'll pay less for coverage. Then, you'll just need to pay the deductible when you get your vehicle repaired.
If you aren't sure if a deductible is right for you, get a quote for plans with and without deductibles. Once you see the price difference, it will be much easier to make a decision.
Consider a Plan That Allows You to Transfer the Warranty
You never know what tomorrow might bring. You could end up selling your vehicle sooner than you expect. The top plans allow you to transfer the warranty with the vehicle.
This is a great feature. When you sell a car that has a warranty attached to it, you:
Can find more interested buyers.
Sell the vehicle for more.
Selling a used vehicle is so easy when it has a service contract attached to it. Buyers love vehicles that have been well taken care of, and that's easy to do when you have a service contract. Also, they'll be happy that they won't have to pay for repairs when they buy the vehicle.
Third-Party vs. Dealership Extended Warranties — Which Is Better?
During your quest for the best auto warranty, you can't help but wonder if you should choose a warranty from a dealership or a third-party company. Which option provides the best warranties?
If you truly want the best warranty, get it from a third party instead of the dealership. Third-party extended warranties are typically more:
Affordable
Flexible
Comprehensive
Countless people are unhappy with the used car warranties they purchase from dealerships because of the limited coverage. There are normally lots of exclusions, making it difficult to get the necessary repairs.
Also, people are often surprised by the cost. In some cases, the dealership even rolls the warranty payments into the car payment. When that happens, you don't just pay the warranty amount. You pay interest, as well. That's not a good deal at all.
If you're interested in getting the best warranty possible, stick with third-party companies. You'll get better coverage, and it will fit into your budget. Then, you won't have to stress out about what your warranty does or doesn't cover or how you're going to pay for it. Instead, you can just focus on enjoying your vehicle without worrying about the cost of repairs.
Find the Best Service Contract by Comparison Shopping
It's easy to find the best extended warranty for used cars when you comparison shop. You don't have to go from website to website to do that, though. Instead, you can browse plans from Optimal Warranty.
Optimal Warranty offers plans from top-rated partners, so you can easily find the best one for your needs.
Since each person is different, Optimal Warranty's vehicle protection specialists are trained to customize the plans. When you reach out for a quote, the agent will talk to you about your specific situation and needs, including your budget.
Then, the agent will create a plan just for you. Once you have your plan, you will enjoy peace of mind when you're on the road.
What to Expect with Your Plan
Securing the best plan is the first step. Now, you probably want to know how to:
Initiate the claims process.
Use roadside assistance.
The process is simple. You have two options for taking your vehicle for repairs. If you can still drive your vehicle, take it to the repair center yourself. Remember, when you choose the best plan, you can take it to your mechanic. You don't have to select a mechanic from a list of approved repair facilities.
If your vehicle isn't in running order, you will contact roadside assistance. You will receive the number for roadside assistance when you purchase your warranty. It will be in your paperwork.
Someone will come quickly and tow your vehicle. Just let the drier know where you want your vehicle to go.
Next, you will need to take your service contract to the mechanic. The service contract has the information the mechanic needs to get reimbursed. You will also pay your deductible if you have one at this time. Deductibles generally range from $0 to $100.
The mechanic will contact the third-party warranty company and then repair your vehicle. If you have rental car coverage, you can use it to drive around while you wait for your vehicle to be ready.
Then, just pick up your vehicle when it's ready. The warranty company will handle the payment, so you just need to go in and drive off.
That's so much better than paying for repairs!
The Freedom to Stop Coverage
You will likely want to keep your coverage for the length of the contract. After all, your warranty:
Pays for repairs.
Includes roadside assistance.
Allows you to choose your own mechanic.
Still, the best plans allow you to cancel the coverage at any time, no questions asked. When you cancel coverage, you will receive a prorated refund.
Assume that you have a five-year extended warranty. You have paid in full and decide to cancel after three years. You will receive a refund for the two years you didn't use.
This is a great feature, but give it some thought before you cancel. You don't want to get stuck paying thousands of dollars for a car repair.
Is Auto Insurance a Substitute for a Top-Rated Extended Warranty?
There's a misconception that auto insurance will handle all of your repairs for you. If your engine blows or your transmission falls apart, your auto insurance will pay for it.
Auto insurance only covers repairs when the damage was caused by:
Fire
Vandalism
Car Accidents
That means if your transmission goes out in your high-mileage vehicle, your auto insurance won't help. Instead, you will have to pay out of pocket or use your extended warranty.
Don't choose between auto insurance and an extended warranty. You need both to stay safe on the road. You already have car insurance, but do you have a warranty? If not, you could end up paying for expensive repairs out of your own pocket.
Make sure your repairs are covered. Get a free quote for a vehicle service agreement today.
When to Buy a Used Car Extended Warranty
You might think that you have to buy a used car extended warranty as soon as your factory warranty expires. However, that's not the case. You can buy an extended warranty while you have a factory warranty, as soon as it expires, or later. This type of flexibility makes it easy to get an extended warranty.
There is one thing to keep in mind when timing the purchase, though. The sooner you get your extended warranty, the more affordable your plan will be.
The cost of a warranty is based on different factors, including your vehicle's:
The longer you wait, the older your used car will be and the more miles it will have. If you want the best rate on your plan, purchase it today. Then, you can get the cheapest extended warranty.
FAQ
It's normal to have questions before buying an extended warranty for a used vehicle. Read the answers to the most frequently asked questions about this topic. If you still have questions, reach out to a customer service agent. The agent will be happy to answer your questions and help you find the best service contract for your vehicle, driving style, and budget.
Who Has the Best Used Car Warranty?
Optimal Warranty is proud to offer plans from top-rated warranty companies, including CarShield. Widely recognized as having the best car warranties available, CarShield's plans are also designed to fit into your budget. CarShield has numerous plans available, as well as customization options.
Is Buying a Warranty on a Used Car Worth It?
Getting a service contract for a used car from one of the top warranty providers is well worth it. Extended warranties have countless benefits. Cars break down more often the older they get. You can expect repair costs to go up every year you own your vehicle. Many people have to borrow money to handle the repairs for used cars.
When you get an extended warranty, you won't have to worry about budgeting for repairs. You also won't feel nervous every time something goes wrong. You can just take your vehicle to the shop, get it fixed, and get back on the road. You can get more years out of your vehicle and keep it in excellent working order.
What Is the Usual Warranty on a Used Car?
Different factors go into choosing the right warranty for your needs. For instance, if your vehicle is only a few years old, you would need different coverage than if you had a high-mileage vehicle that's 10 years old. However, most people with used cars choose a powertrain warranty and get extras, such as coverage for:
Air Conditioning
Power Windows
Technology