The Real Truth About Used Car Repair Insurance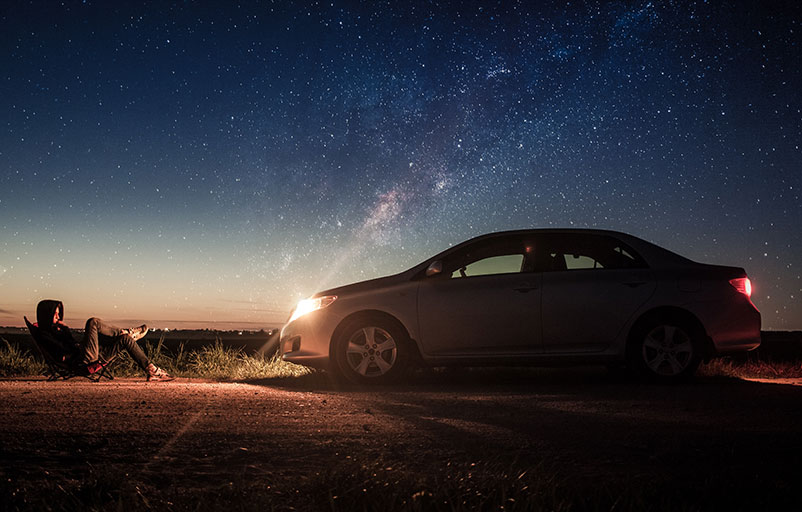 It really isn't insurance after all, so what is it? Is it worth it?
There's a lot of confusion out there between car insurance vs. used car repair insurance. What's the difference? Let's find out and see how you can best protect your vehicle investment.
Used Car Repair Insurance Isn't Insurance
The reality is that people use the term "used car repair insurance" to describe plans that cover unexpected repair expenses. Other names used for these plans include:
Extended Vehicle Protection
Vehicle Service Contract
All of these names are used to describe a plan you purchase from a plan provider, not an insurer. These plans go into effect as soon as they are purchased and protect you from the cost of expensive repairs.
Save on the cost of repairs by getting a free quote for used car repair insurance today.
How Used Car Insurance Differs from Car Insurance
Car insurance pays for vehicle loss or damages due to theft, vandalism, a natural disaster, or an accident. For instance, if someone hits your vehicle from behind and damages it, you'll make an insurance claim for the repair.
If you have an unexpected breakdown (e.g., engine problem, electrical failure, AC stops working, etc.), your car insurance won't cover the cost. On the other hand, extended auto warranties do cover these kinds of mechanical failures.
Another difference is that car insurance sends you a check to cover losses or damages. An extended service contract pays directly to the repair facility. That removes the hassle that comes with making a claim. You don't have to wait for repairs or pay out of your pocket and get reimbursed with used car repair insurance.
Let's dig in and look at some additional ways these two plans differ.
Types of Coverage – Car Warranty vs. Car Insurance
Both options provide choices when getting coverage. When you get car insurance, you will choose between liability and comprehensive coverage. Liability coverage is only an option if your vehicle is already paid off, while comprehensive coverage protects your investment when you're still making payments. You can also choose comprehensive coverage if you've already paid off your car.
You also have other options, such as personal protection coverage and collision coverage.
Used car repair insurance also offers choices. Common options include:
High-Mileage Protection
Powertrain Warranty
Tech Warranty
Special Coverage for Leases
Just like your auto insurance, the amount of coverage you get depends on the option you choose. If you want the most comprehensive choice, have a vehicle repair specialist customize a package for you. Your package can include bumper-to-bumper, powertrain, and more. The specialist will create a plan based on your needs, driving style, and vehicle.
Get a customized quote on used car repair insurance today!
Roadside Assistance – Used Car Repair Insurance vs. Auto insurance
When you drive a used car, you expect breakdowns to happen. It's been proven that repairs are more likely as the years pass by, so it's just a matter of time. You might even say you're driving on borrowed miles. Eventually, you're going to be on the side of the road.
Both used car repair insurance and automobile insurance offer roadside assistance, but it works differently.
If you get roadside assistance with your automobile insurance, you have to call the company and add it. Then, you will pay an additional fee. Also, make sure you read the restrictions, such as the cost per mile if the tow truck has to go a specific distance.
Most people agree that roadside assistance is much easier with used car repair insurance. This is often included in car warranty plans, so you don't have to worry about adding it. As a bonus, when your vehicle gets to the repair shop, the repairs will be free. If you just have it towed with your auto insurance, you'll still be on the hook for repairs.
Lapses in Coverage
Did you know if you let your automobile insurance lapse, you could get in serious trouble? Problems include:
Higher Insurance Rates
Trouble Getting Insurance
Legal Issues if You're Caught Driving Without Insurance
Fortunately, you won't get in trouble if you let your used car repair insurance lapse. If you don't have coverage now, you can get it without facing any penalties. That's great news if your warranty has expired. Get one today without any penalties. Instead, you'll just enjoy the benefits!
Sound good to you? Get your free quote for an extended car warranty today!
State Laws Regarding Coverage
If you own a vehicle, your state has insurance minimums that you must meet. If you don't have the minimum insurance coverage, you might face fines and other penalties.
You don't have to worry about minimums with used car repair insurance. You can get the exact amount of coverage you want, so you don't have to spend more than you wish. This type of flexibility is one reason people love used auto repair insurance. It's nice to only get what you want and nothing else.
That might include:
Comprehensive Coverage
Tech Packages and Add-ons
Coverage for a Leased Vehicle
How Car Insurance and Used Car Repair Insurance Are Similar
While used car repair insurance and automobile insurance are different, they do share some similarities. For example, did you know that you can get zero-deductible car warranties and auto insurance, or you can get a policy with a deductible?
If you choose a zero-deductible policy, you won't pay anything out of your pocket. However, you can save money on the policy by getting a deductible. Then, you'll pay a small deductible when you make a claim.
Also, your driving history can reduce the cost of both policies. While it's possible to get a car protection plan that doesn't take your driving history into account, if you have a pristine record, use it to your advantage to reduce costs. The same is true for automobile insurance.
The cost is also affected by the coverage you choose for both plans. For instance, bumper-to-bumper coverage is more expensive than a powertrain warranty, just as comprehensive automobile insurance costs more than liability coverage.
Are you curious about how much used car repair insurance will cost you? Talk to a car protection specialist today to get a free quote!
Which One Is Better?
Both car insurance and extended vehicle protection plans are ways to take care of your car or truck. They both give you coverage against unexpected problems. Still, each one covers something different.
Many car owners choose to carry both plans. That way they know no matter what happens, they will stay on the road.
Get a Quote for Used Car Repair Insurance
As you can see, it makes sense to get used car repair insurance. Once you have your policy, you won't have to worry about expensive repairs breaking the bank.
Instead, you will:
Take the vehicle to the mechanic of your choice.
Present your used car repair insurance plan to the mechanic.
Use the rental car benefit while your vehicle is in the shop.
Pick up your vehicle when it's ready.
It's that simple!
Start by getting a free quote. A vehicle protection specialist will customize your plan, so you can get the protection you need.